WEB
Targit—
Website Design
One of Targit's major touchpoints that desperately needed updating was their website. The goal was to introduce the updated brand while also bringing clarity, consistency and an overall more user-friendly experience.
My initial approach was to start from the ground up by re-evaulating the site content to develop a more sensible navigation. The goal was to simplify and categorize content to make the menu more manageable for new and existing users.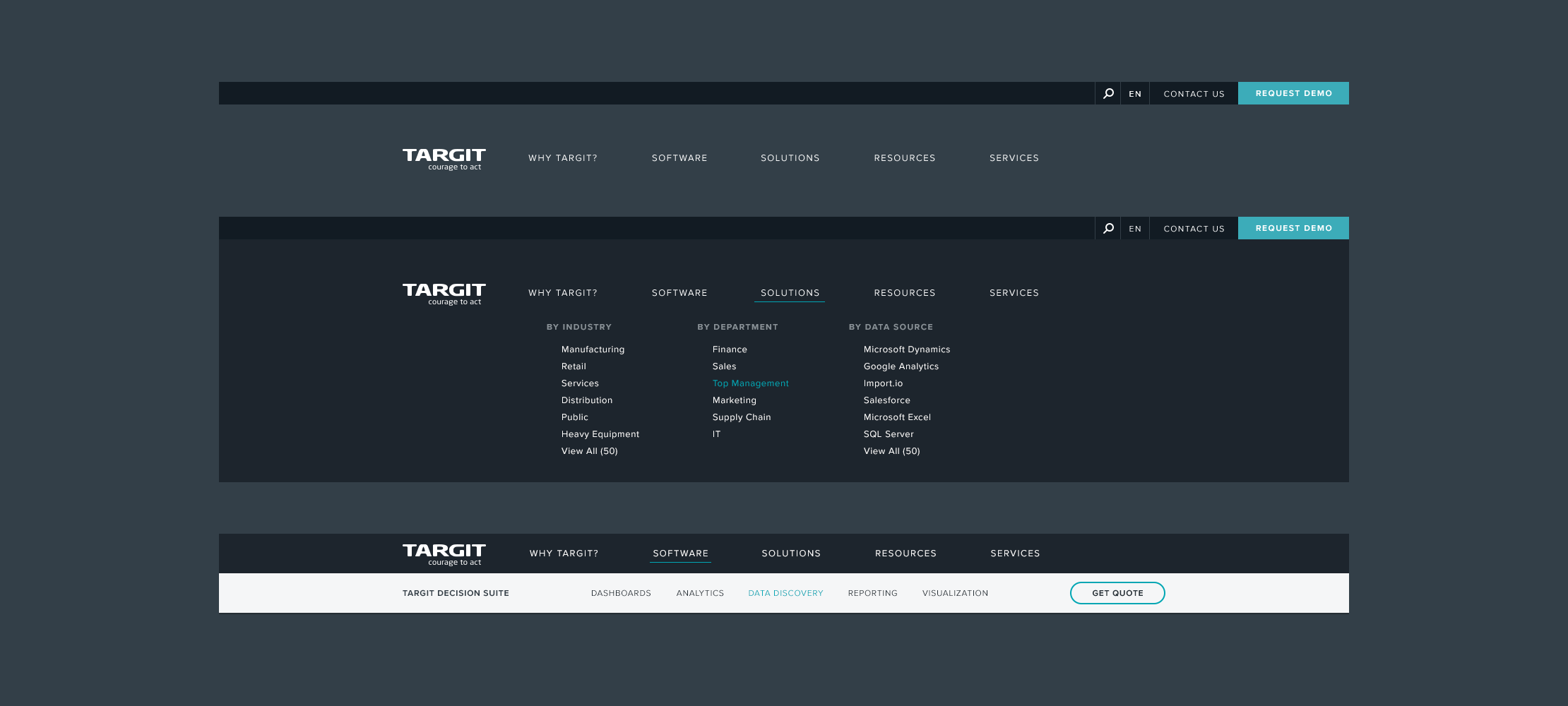 After designing out multiple primary page templates, a series of sticker sheets were created to allow the marketing team to build individual pages and elements on their own.